Your Swing to the Rhythm of the Sea
A New Golf Experience at Hotel Capo d'Orso
Perfect your swing to the rhythm of the Sea on the Hotel's 9-Hole Pitch & Putt Course. And with the new simulator, test your skills on the world's most prestigious courses
Breathtaking views of the island of Caprera and the Costa Smeralda, beaches and verdant spots where one can find peace, a wellness centre specialised in thalassotherapy, and even a private marina from which to set sail for a dip in the crystal-clear waters of the La Maddalena Archipelago. For golf enthusiasts, a holiday at Hotel Capo d'Orso also means testing your skills on the hotel's 9-hole Pitch & Putt course. An all-encompassing experience of well-being, sport, and sheer relaxation that, from this year onwards, is enriched to offer new opportunities for immersing oneself in the greenery of Capra Park, all while never losing sight of the azure sea.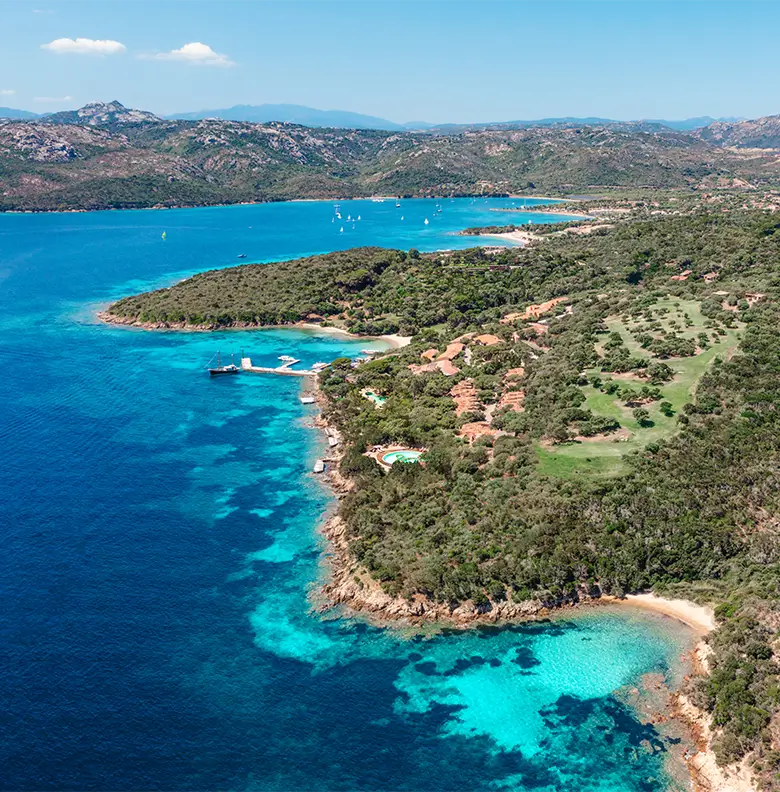 Starting this year, in addition to the 9-hole Pitch & Putt course, consisting of par-3 holes ranging between 40 and 100 metres, a new Combo Golf course has been introduced. Spanning 750 square metres, this new course focuses on the short game and features an additional 9 putting holes. All of this is set amid the lush greenery and fragrant aromas of Sardinian Mediterranean scrub, overlooking the natural spectacle of the La Maddalena Archipelago, situated in the hotel's most scenic area.
An opportunity for players of all levels to test their skills: beginners can acquaint themselves with this captivating sport, while more experienced players will find challenging holes on the Capo d'Orso par-3 course with its 'rough' and small greens, perfect for honing the short game. A sport that has seen a resurgence in popularity among younger people and female audiences for years, it offers a constant challenge to improve one's performance and to test oneself on diverse courses.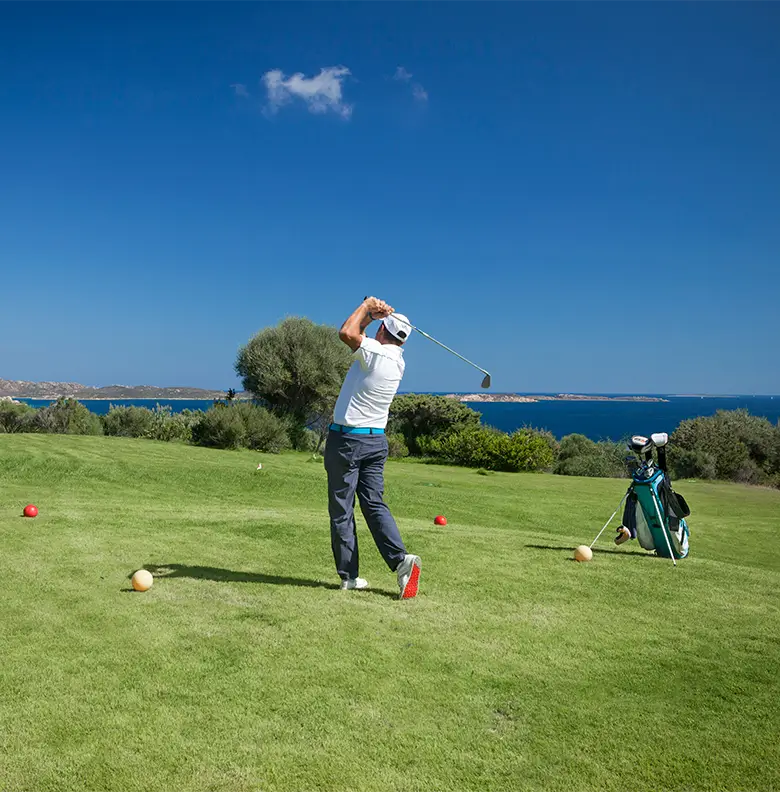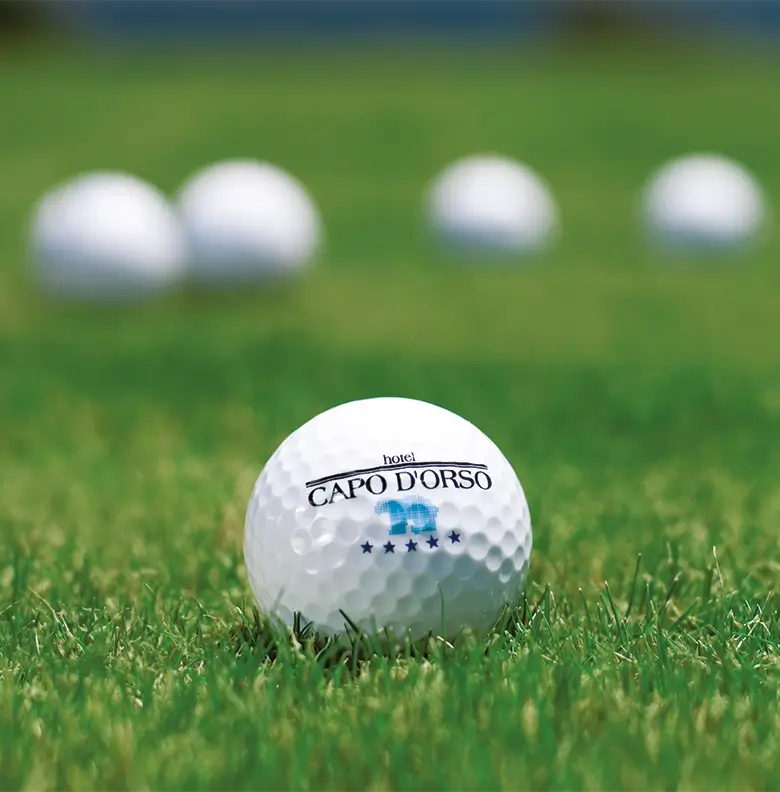 For this reason, the Hotel Capo d'Orso is enhancing its offering with a golf simulator that, equipped with an impact screen, provides the opportunity for golfers of any experience level to virtually play using all the clubs available in their bag. This simulator is programmed to virtually challenge oneself on some of the most prestigious golf courses in the world, without the need for physical travel. Complementing the golf experience is the new pro-shop situated within the Club House of the course, where one can rent clubs and golfing equipment. A professional instructor is also available for lessons at all levels. Furthermore, the simulator allows for practice sessions with the instructor, as it perfectly replicates a real practice range.
In addition to the sheer joy of playing, golf offers numerous health benefits. This sport is excellent for the heart and cardiovascular system, and helps to keep joints and bones in good condition. Moreover, playing golf releases endorphins, has a positive impact on the brain, and requires concentration, strategy, and coordination. It is an activity suitable for all ages, also serving as a moment for social interaction and family bonding.