Hotel
Your room
at Capo d'Orso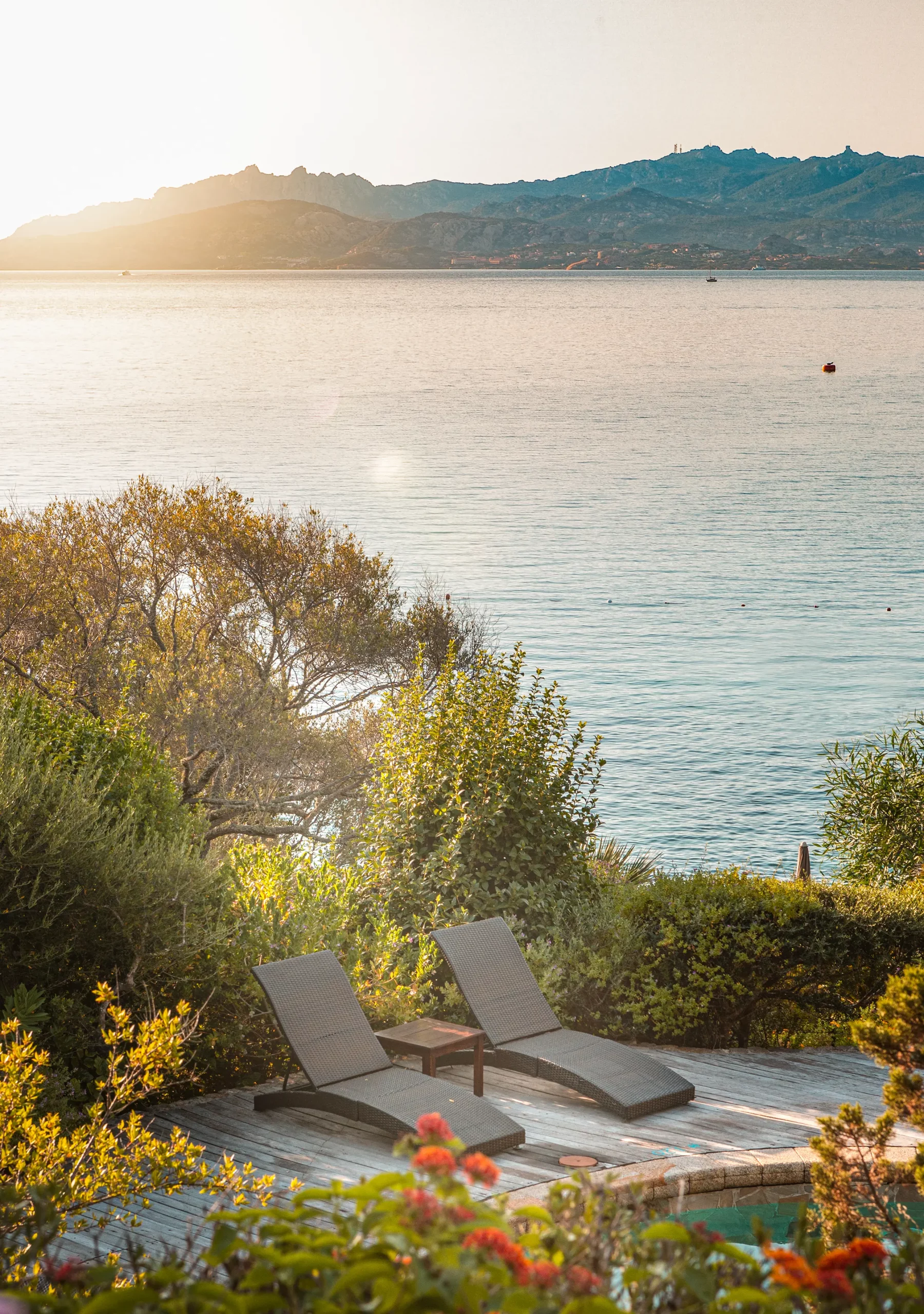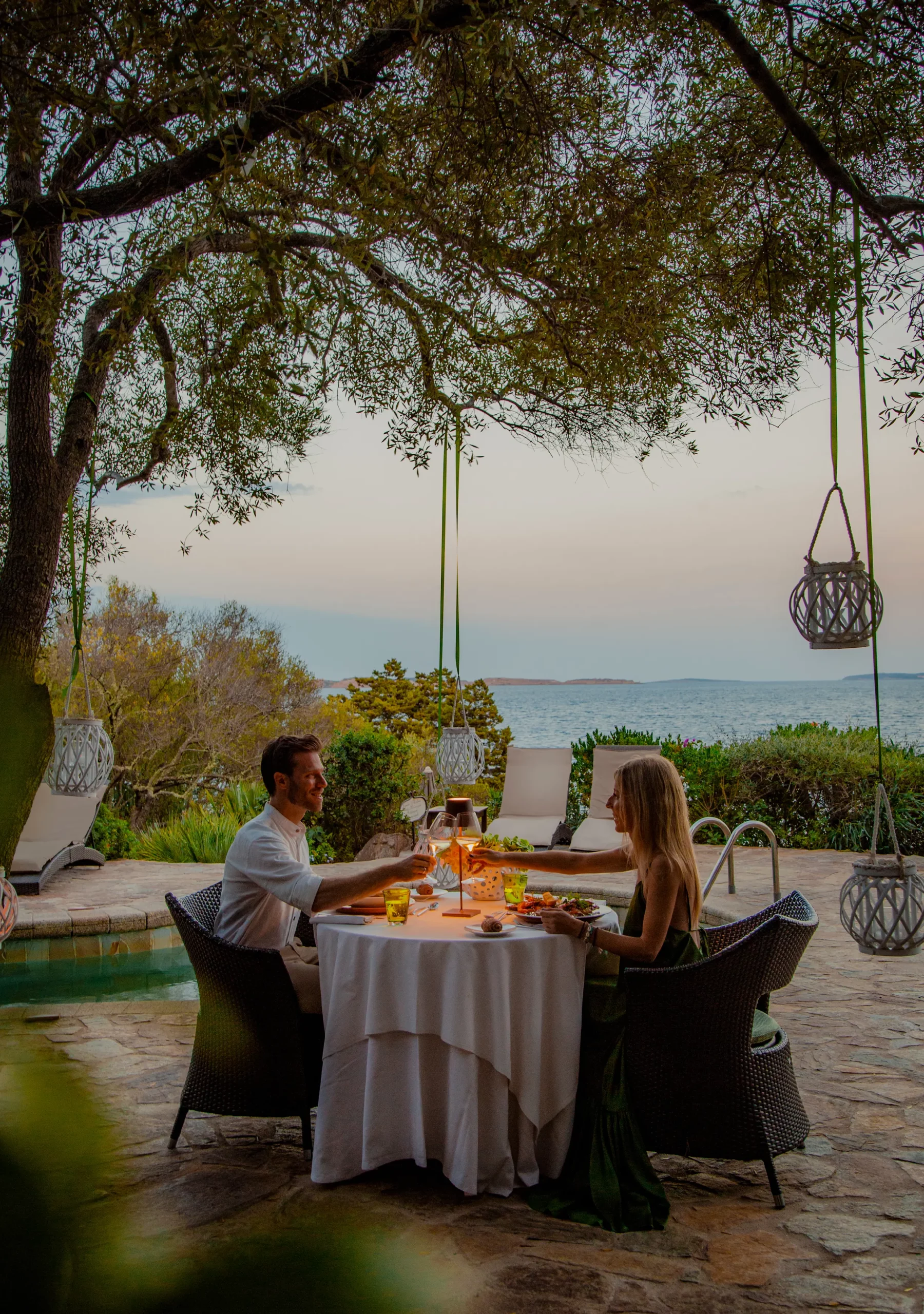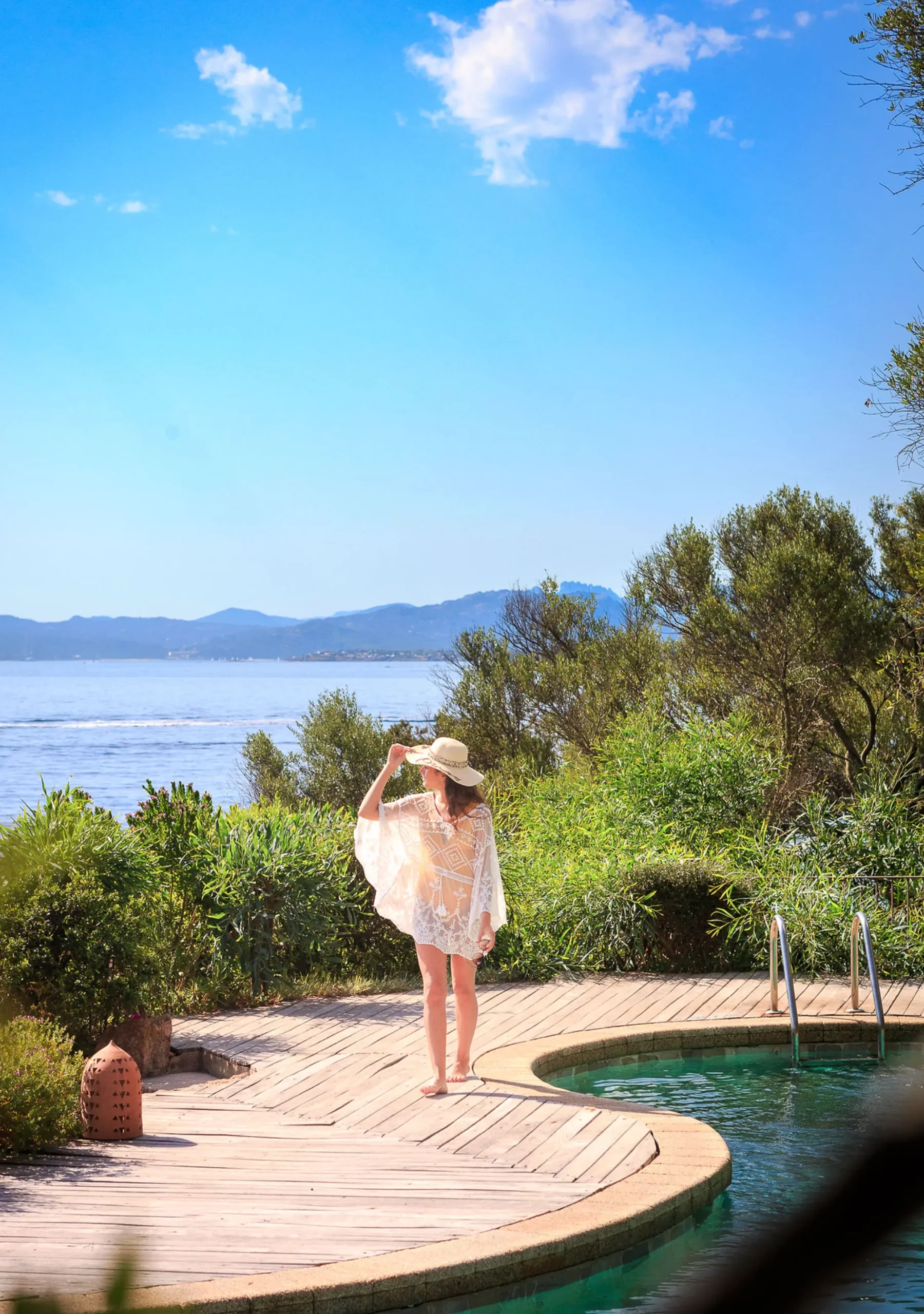 L'hotel
Me, you, nature
1

/
Beauty, wellness, balance. The 5-star Capo d'Orso Hotel fits into one of the most exclusive landscapes of Northern Sardinia, thanks to its extraordinary location between two bays.
Here you can breathe in the scent of the Mediterranean and experience the discreet elegance of a hotel with timeless charm, where every detail is taken care of with the utmost attention, ideal for you if you are looking for a holiday of romance and relaxation.
Furnished with love
Your room a few steps from the sea
Choose from the 86 rooms available, including 20 Junior Suites and 20 exclusive Executive and Cardinal Junior Suites.
"Ce petit bijou de 86 chambres surplombe la baie de Cala Capra en Sardaigne et, même si on n'y dort pas, y prendre un verre vaut le détour. Si on veut se faire pardonner de quelque chose ou déclarer sa flamme, c'est également L'ENDROIT où il faut le faire. Dans un parc privé au milieu d'oliviers, bordé de petites criques où quelques pontons ont été installés, le Capo d'Orso est à classer parmi les lieux les plus romantiques d'Europe."
"Sardinien: ein Paradies für Sonnenanbeter und Badeurlauber. Um dorthin zu gelangen, muss man aber nicht bis in die Karibik reisen. Nicht ganz zwei Flugstunden ab Wien genügen, um in Sardinien an Traumstränden und in atemberaubenden Buchten einmal so richtig die Seele baumeln lassen zu können."
"Unter den fünf Top-Adressen für einen Sommerurlaub zu einem fairen Preis-Leistungs-Verhältnis."
"What's to love? Erm.. Everything. Literally."
"My favourite was Capo D'Orso (…)  You totally lose track of time."
"That's basically beach holiday perfection, right?"
"If you're looking for more of a romantic hideaway, Capo d'Orso Thalasso And Spa is a hidden gem further down the coast in Palau, with views of the luxurious Costa Smeralda."
"Telegraph expert rating 09/10."
"Fitness con vista: qui tutto è studiato nei minimi particolari per gli amanti dello sport e del relax."
"Benesssere al sapore di sale. Il Centro Thalasso & SPA "L'Incantu" è un luogo per riconciliarsi con se stessi, immersi nei profumi della macchia mediterranea."
"Una struttura di grande fascino in cui la natura rigogliosa della Sardegna dialoga con un mare dalle tonalità caraibiche."