Sardegna gourmet
A journey of taste among the most suggestive places of Northern Sardinia
Enjoy our high-quality proposals in one of the most suggestive locations in Northern Sardinia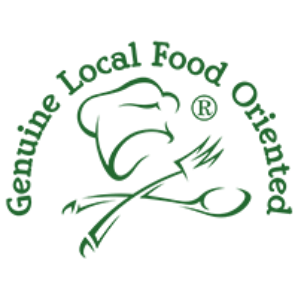 Breakfast is a special moment, to which we dedicate great care. Our buffet, accompanied by the harmonious melodies of the harp, is served on the terrace, because we know that beauty also nourishes us.
For lunch, our Il Paguro Restaurant offers seafood specialties, with the catch of the day. Alternatively, you can taste the Chef's creations in the suggestive context of l'Île Flottante, a wooden island suspended over the sea.
For dinner, our two restaurants offer excellent Mediterranean cuisine, using as much as possible the best local products.
Finally, for pizza lovers, L'Approdo offers its delicacies cooked in the wood oven.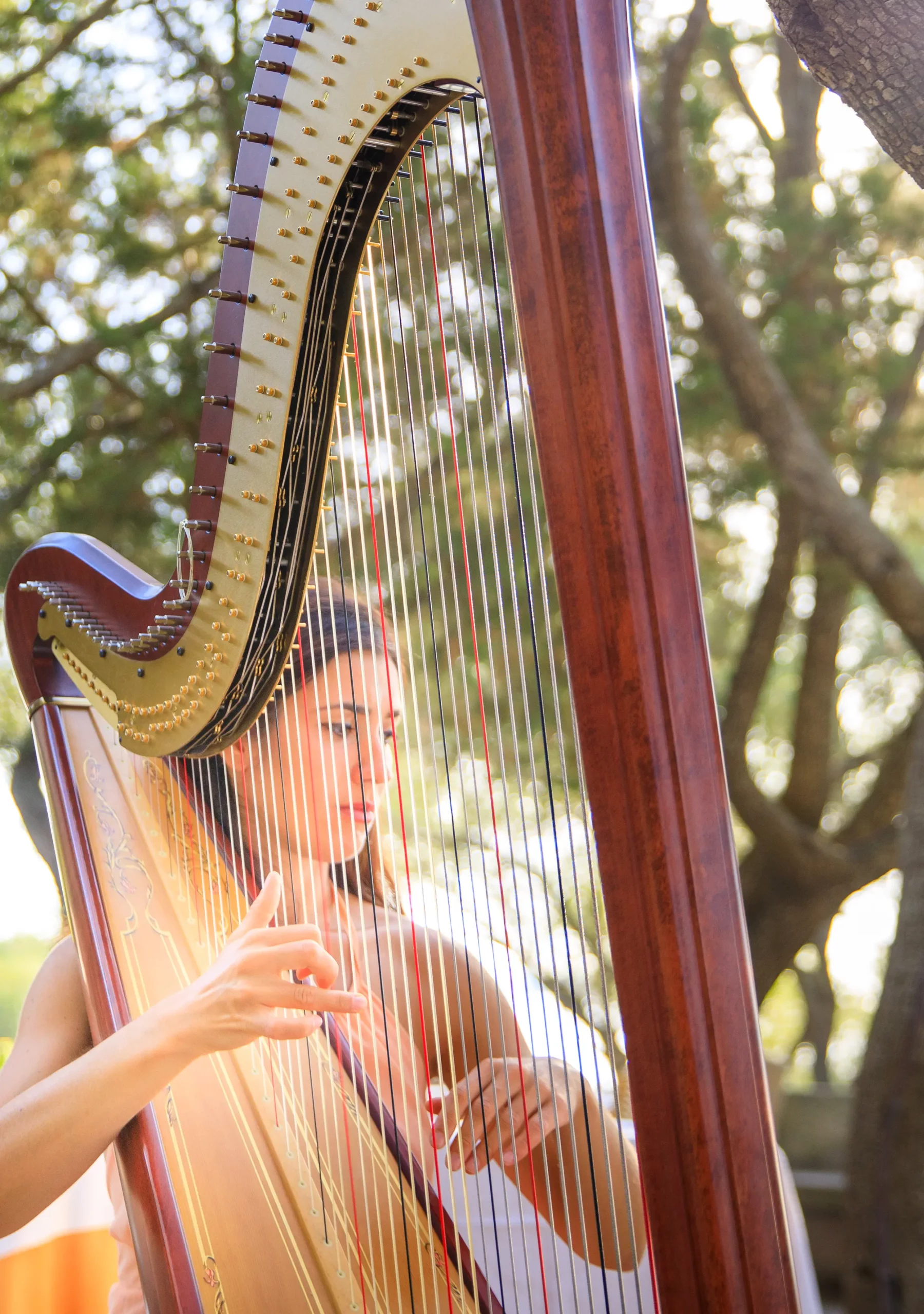 Restaurant Gli Olivastri
A terrace with sea views
Restaurant Gli Olivastri
Framed by wild olive and juniper trees, the sea-facing terrace is a special corner of the Mediterranean where you can taste delicious first courses, meat and fresh fish specialties, accompanied by refined desserts.
The restaurant, included in half-board, is open for dinner.
Restaurant Il Paguro
All the flavors of the sea are in the gastronomic proposals of the "Il Paguro" restaurant: open for lunch and dinner, it boasts a large terrace overlooking Cala Capra beach. Ideal for a stop during the navigation among the splendid islands of the La Maddalena Archipelago.
The à la carte restaurant is also open to non-guests. For those who stop for lunch, it also includes free mooring service for yachts up to 60 meters.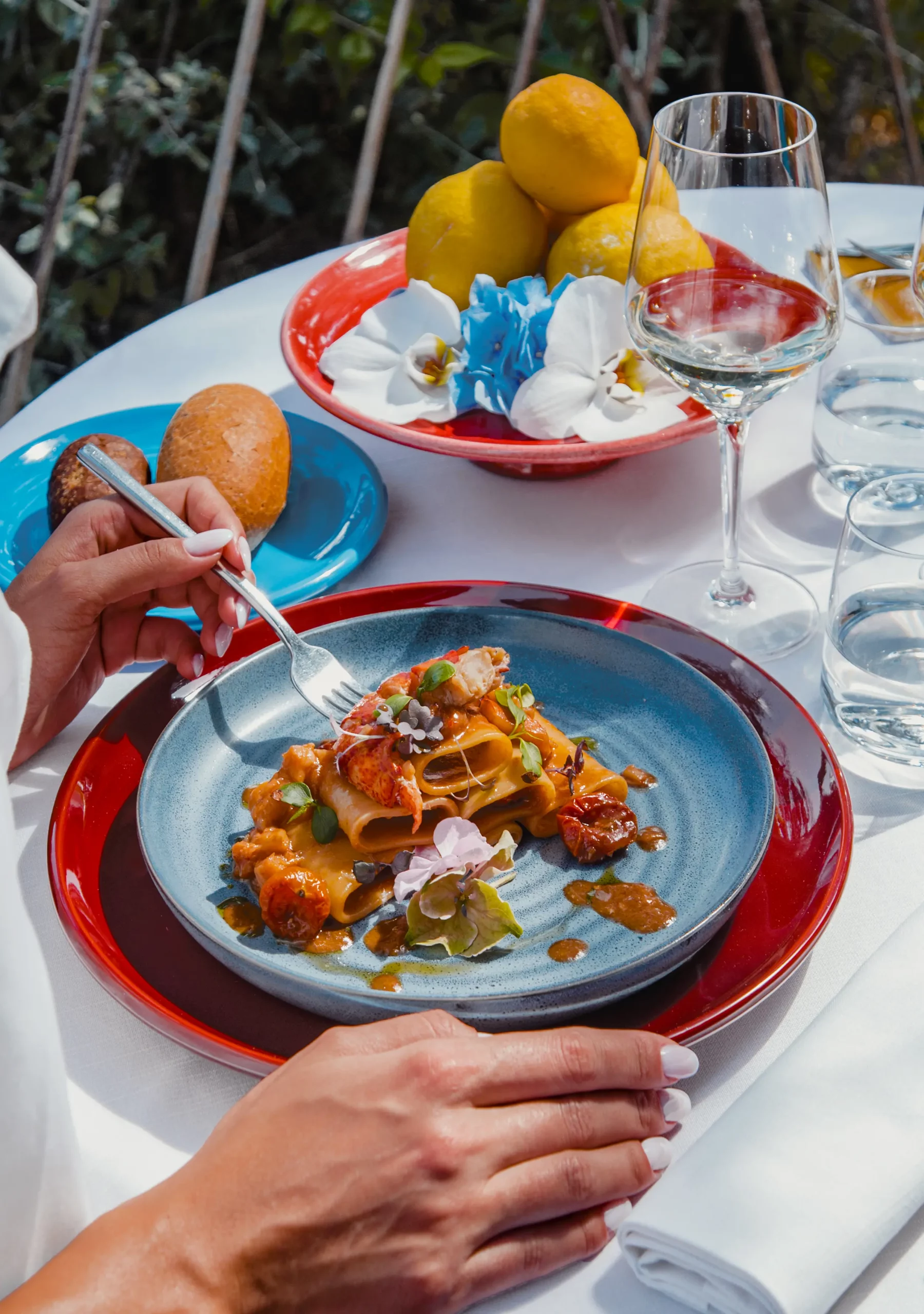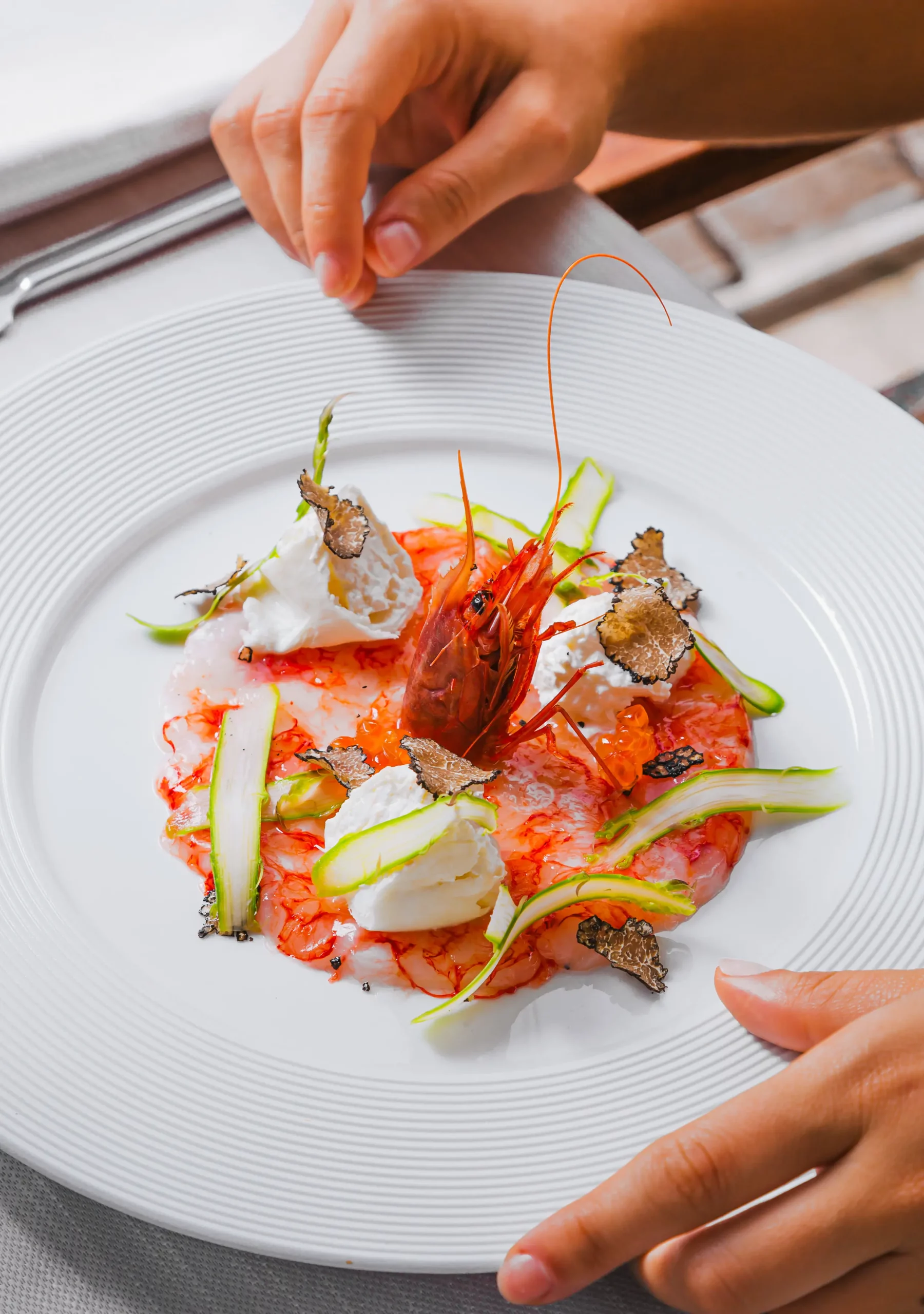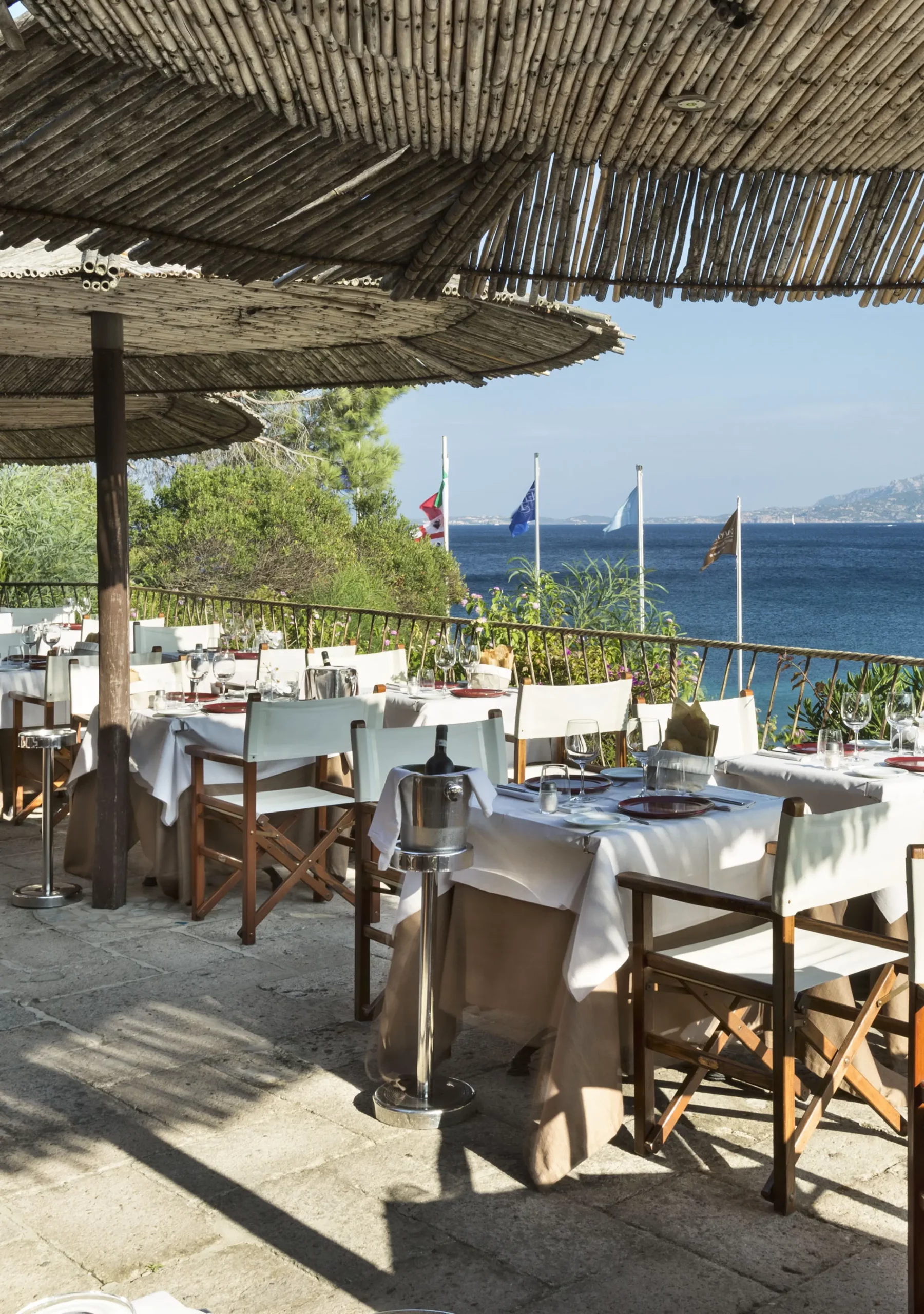 Restaurant Il Paguro
Tastes with a view
on Cala Capra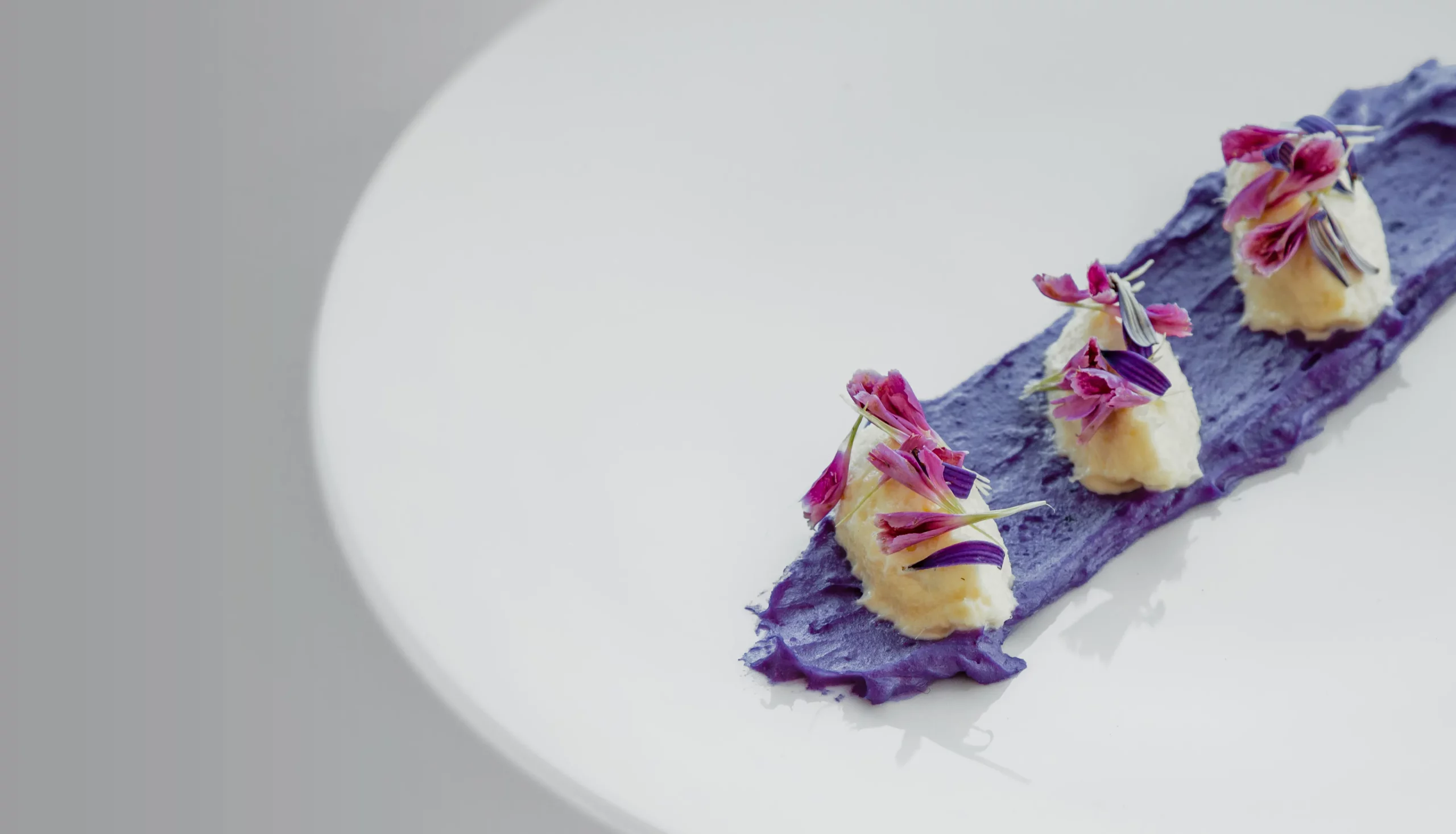 The gourmet offer of Capo d'Orso
Discover the taste
of authentic Sardinia
in our restaurants
Île Flottante Over the sea
Your romantic dinner, accompanied by the sound of the sea waves.
The Île Flottante restaurant extends over the water, on the blue of the north coast of Sardinia. Here too you can find a guided menu with dishes made with experience by our Chef.
By reservation.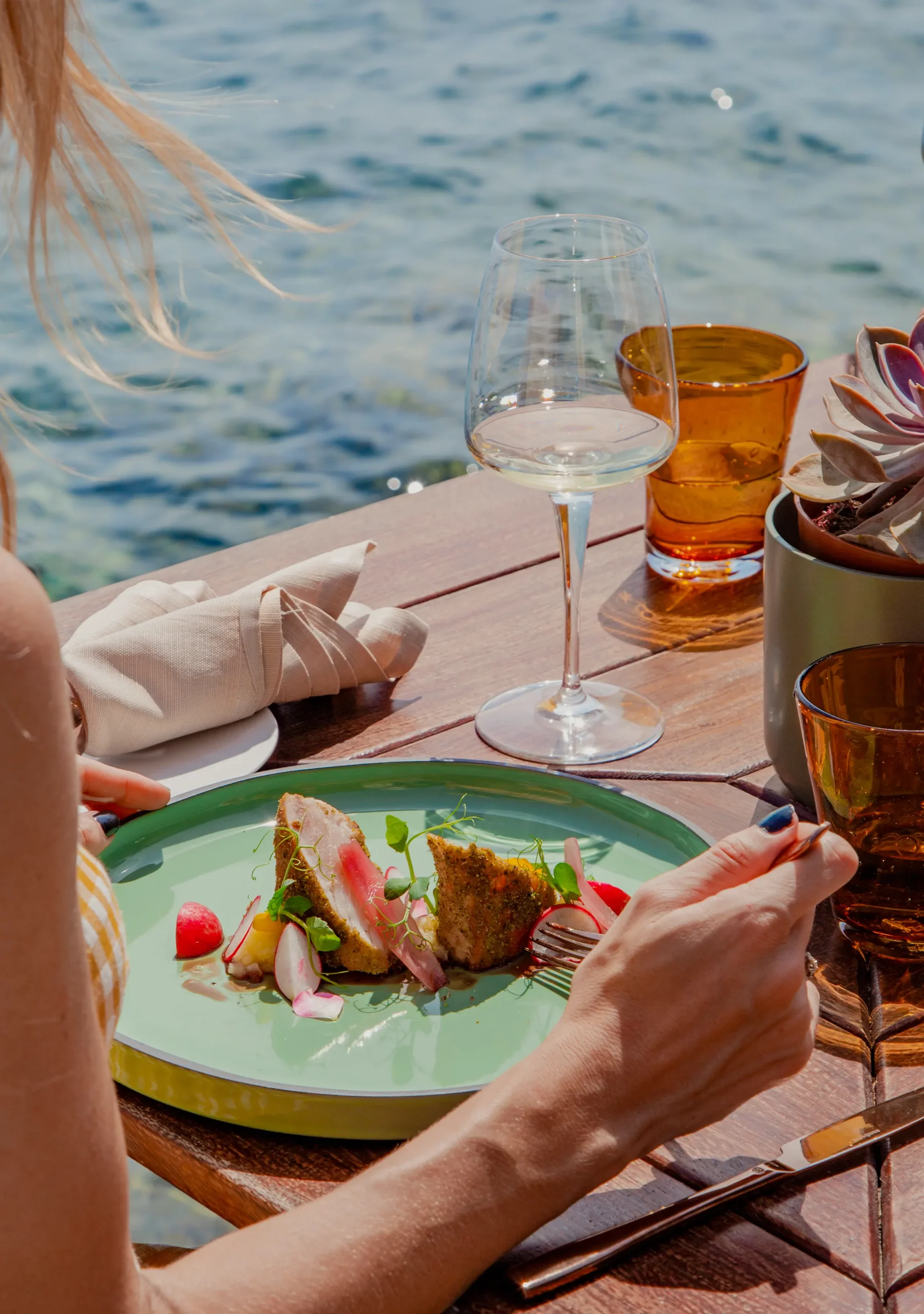 Restaurant Île Flottante
An emotion on the sea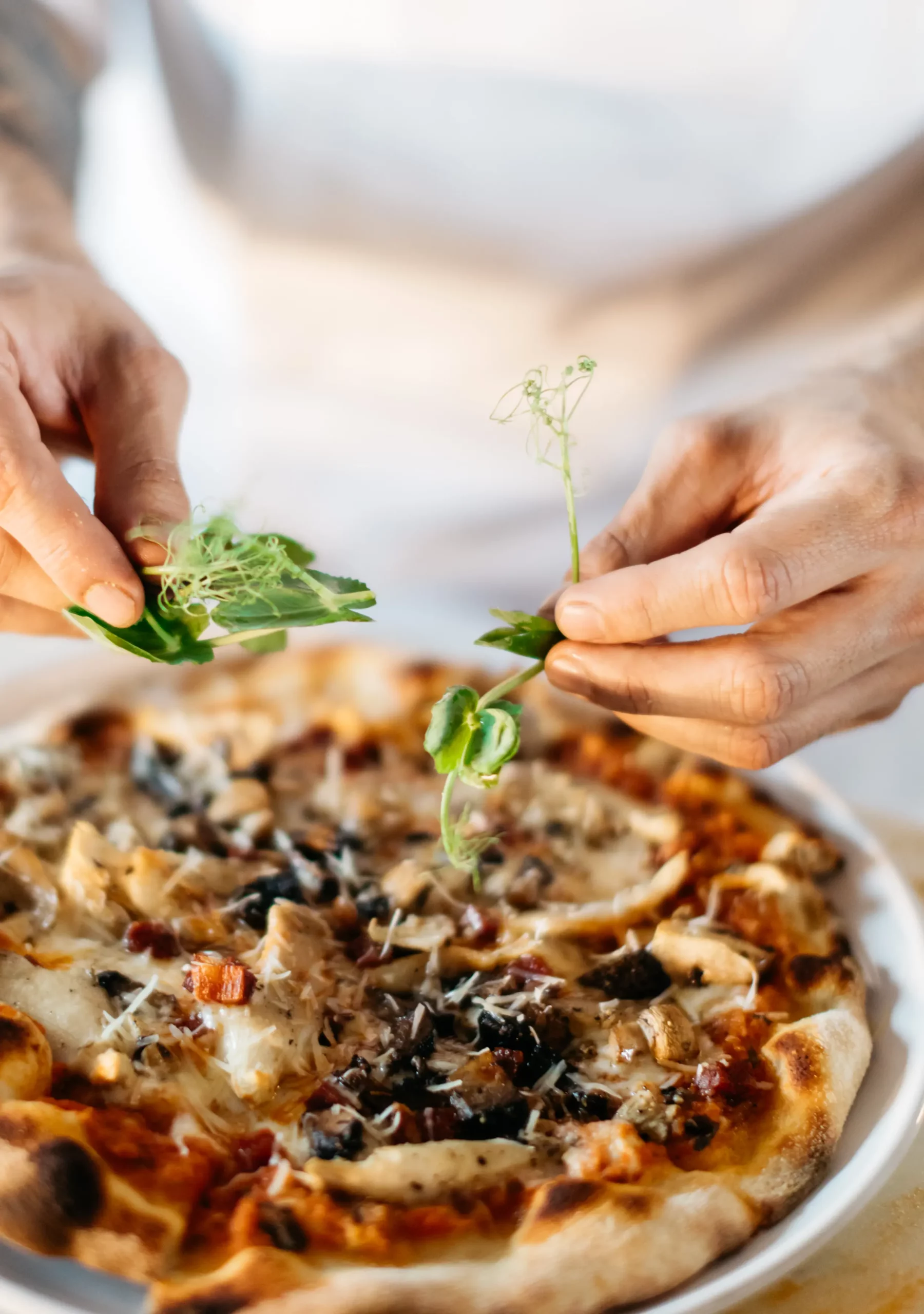 Pizzeria L'Approdo
Unique fragrances and tastes
Pizzeria L'Approdo
The flavors of tradition meet the scents of Sardinia: baked with the woods from winter pruning, the pizzas of L'Approdo stand out for their Mediterranean flavors and aromas.
A perfect option for those looking for an informal evening.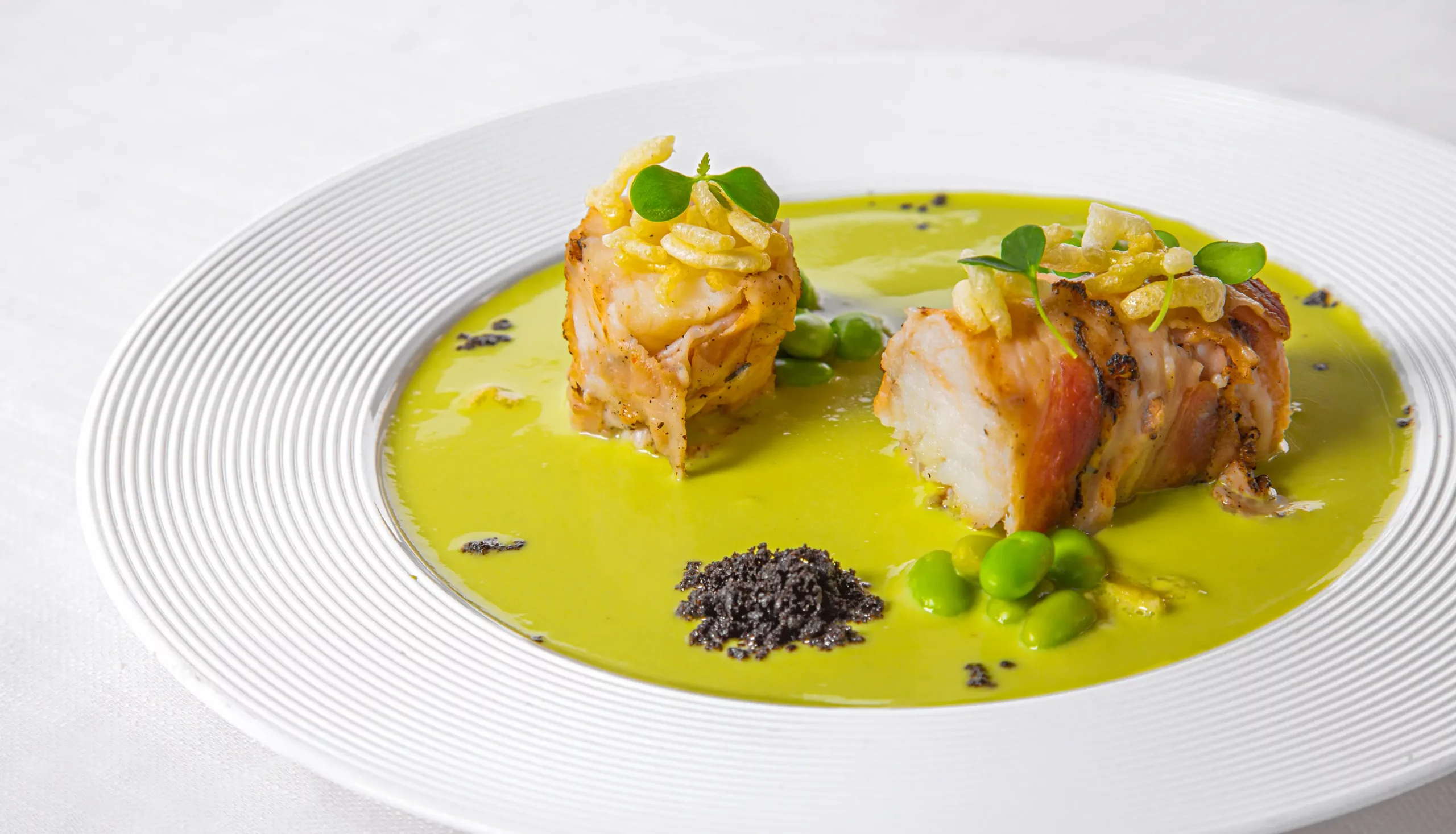 Italian celiac association
Gluten-free cuisine
In response to the growing needs of our guests in search of a gluten-free culinary experience, the restaurants of our Hotel are proudly joining the Home Food Program of the Italian Celiac Association. You will find a selection of gluten-free Mediterranean and regional dishes, prepared with passion and skill by our Chefs. Our kitchen staff, committed to annual training and update courses, guarantees a careful and precise catering service, also for those who follow a gluten-free diet.

The service must be requested at the time of booking.
The opening of the bars and restaurants is at the discretion of the management.