Blue Wellness
The concept of
360 degree wellness
A vacation inspired by the benefits of life in Sardinia, from the experience of one of the longest living populations on earth"
Five Blue Zones have been identified worldwide, areas where the population lives longer thanks to their lifestyle, characterized by healthy habits and a balanced diet.
Sardinia, in particular the Ogliastra region, is one of these. During a Delphina vacation, you too can enjoy the healthy habits typical of the Blue Zones, to improve your health and well-being.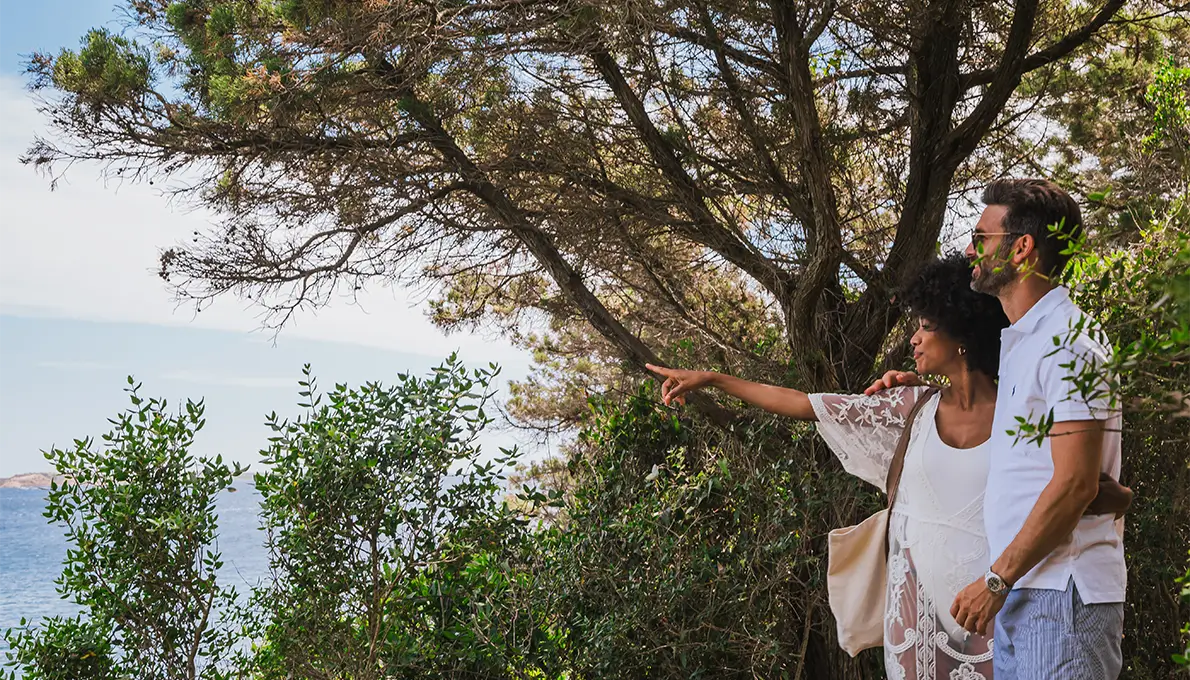 Experiences
Moving
outdoors
One of the main habits of the Blue Zones lifestyle is walking outdoors.
Practiced daily by our ancestors and Sardinian shepherds, this activity is still maintained today by most of the Sardinian population. At Delphina hotels and resorts, you can immerse yourself in a natural park full of indigenous Mediterranean scrub, to reach the restaurant or your room through a splendid walk in the green.
Experiences
Restaurants
The Mediterranean diet
The Mediterranean diet, characterized by plant-based dishes and regular consumption of red wine, rich in polyphenols, is essential for achieving a better quality of life.
Among the elements that make Sardinian cuisine shine, we find olive oil and Cannonau red wine, the richest in polyphenols in the world.
These incredible health allies are at the heart of Delphina hotel's cuisine, accompanied by legumes and vegetables, carefully chosen for the hotel's food and wine line.
Whether you are looking for the authentic taste of Sardinia or a gourmet meal, here you will find everything your palate desires.
Restaurants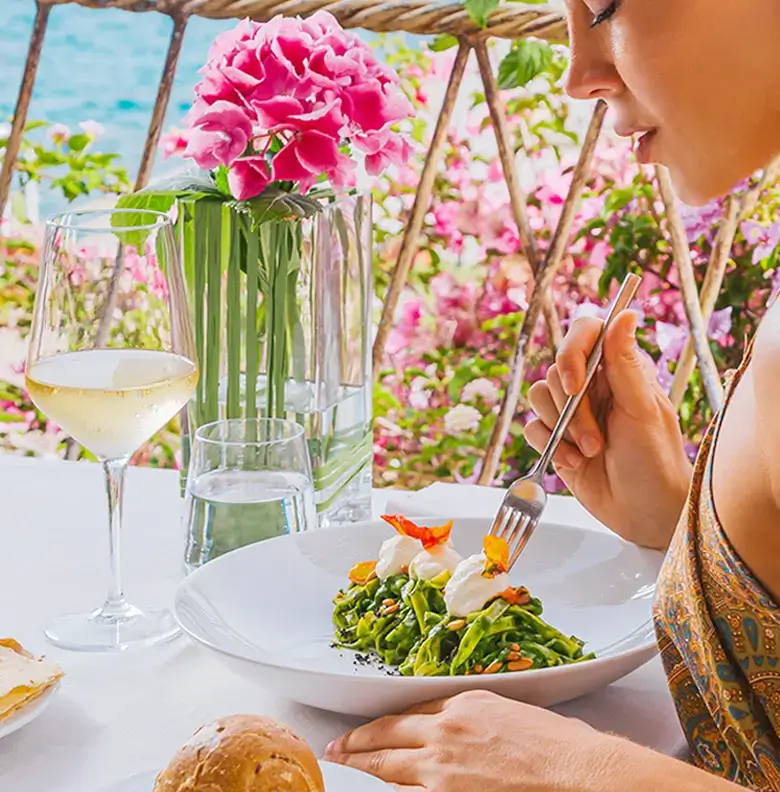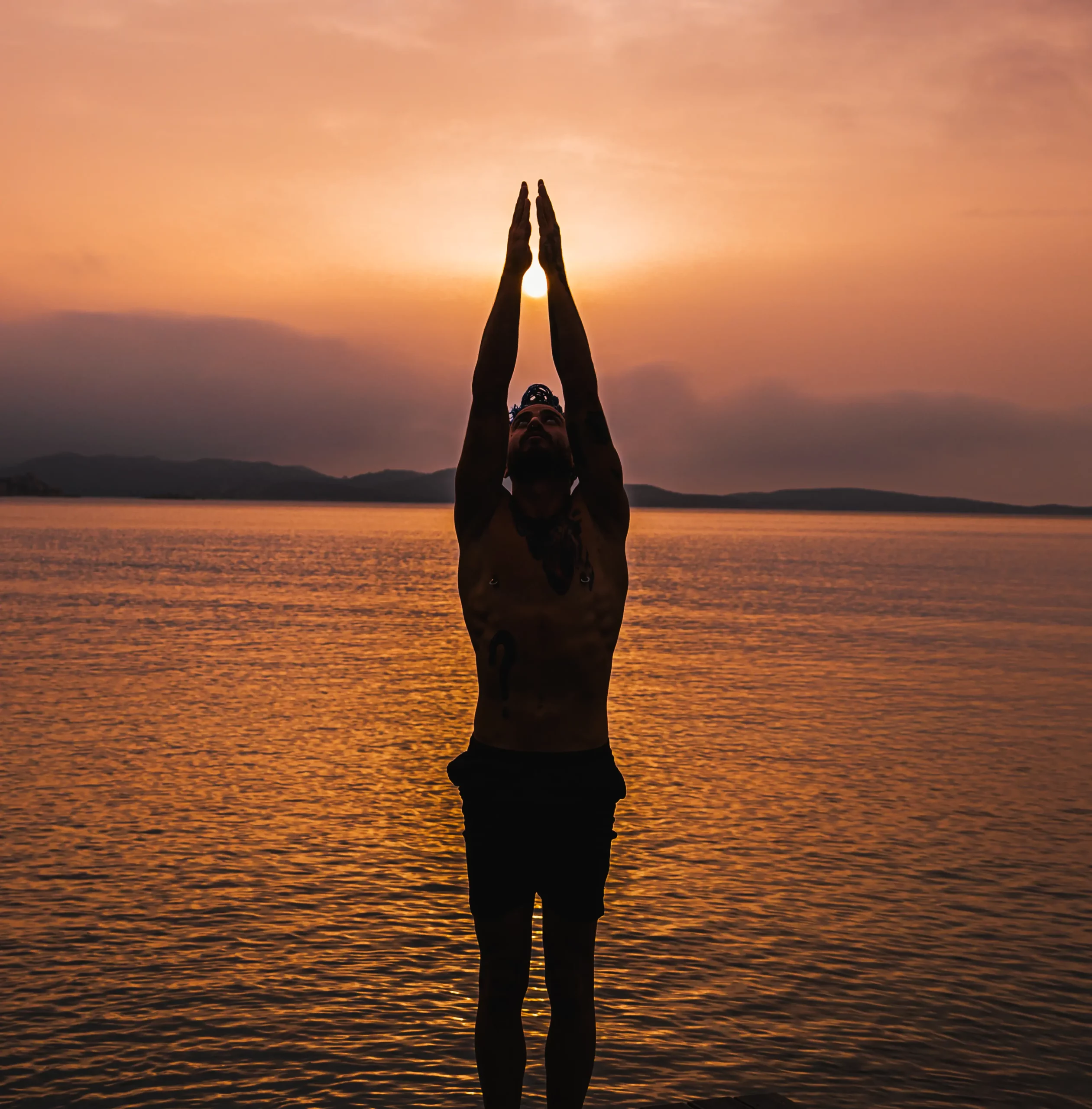 Meditation and relaxation
Down-shift living
In Sardinia, life flows serenely, without hurry, leaving time to meditate and relax.
If you are looking for ideal spaces for yoga and meditation, there is no better place. Immersed in boundless landscapes, our Delphina hotels & resorts offer dedicated spaces for practice, to achieve psycho-physical balance independently or with the help of expert instructors.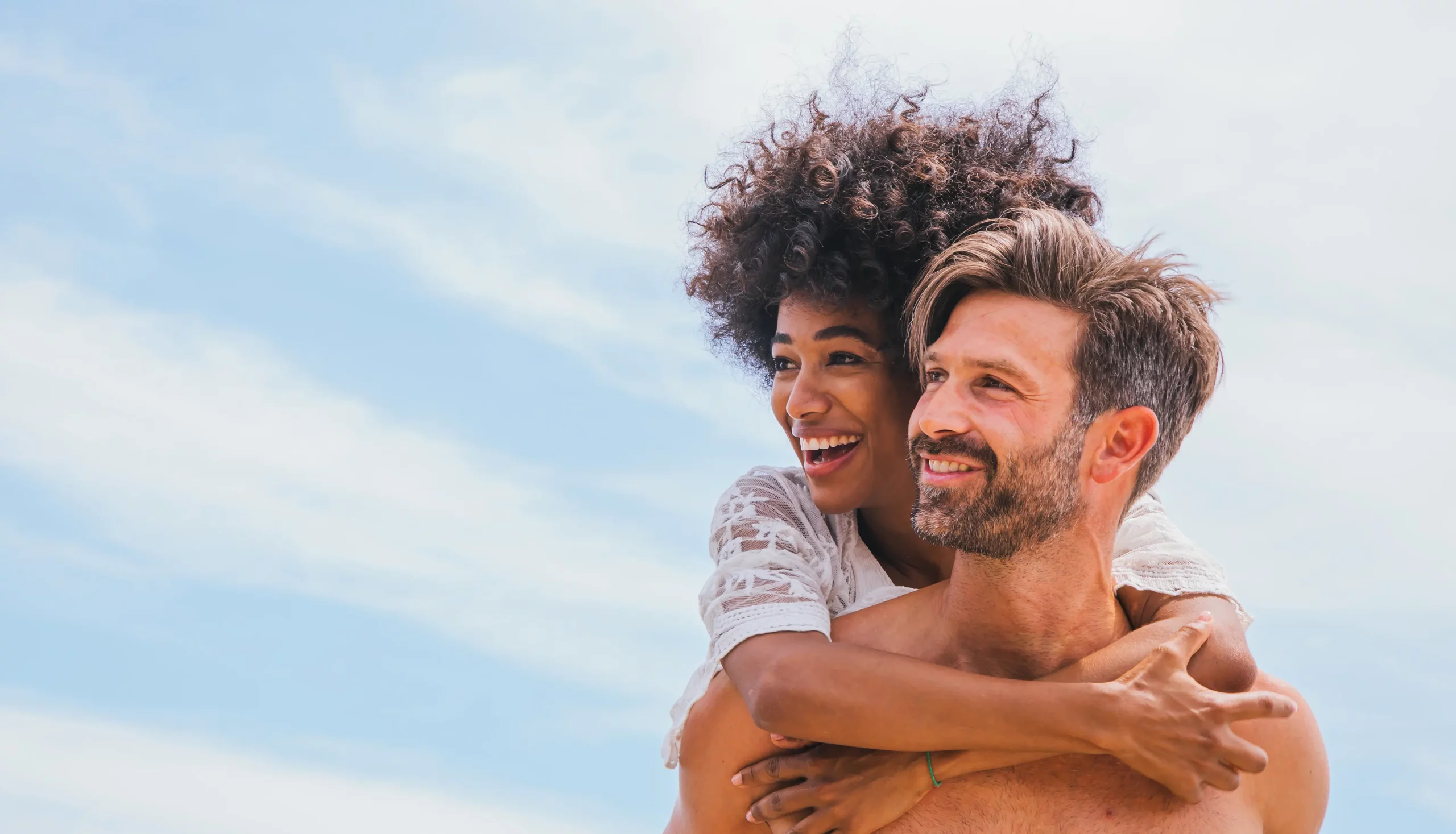 Weddings and Anniversaries
Love
that is good
Within the Blue Zones, the values of family and human relationships are fundamental. At Delphina hospitality, we know how important it is to spend quality time with your loved ones during holidays.
Weddings and anniversaries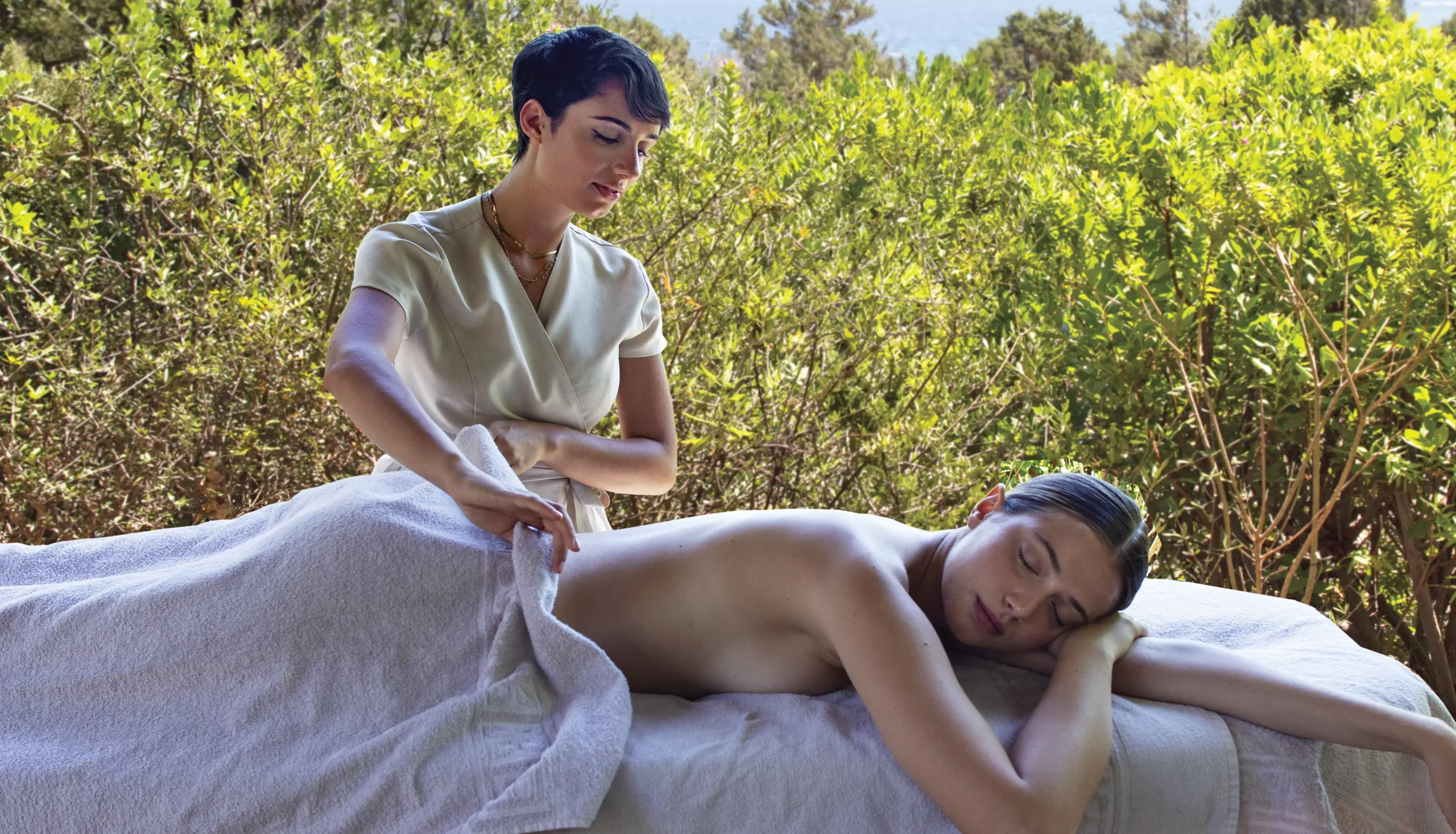 Treatments
Thalasso
& Spa
Immerse yourself in the outdoor Thalasso pools with heated seawater or in the prestigious Jacuzzi. Take a break with an outdoor massage, surrounded by the scents of nature.
Thalasso & Spa